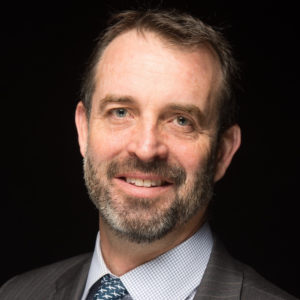 Rob Gramlich is Founder and President of Grid Strategies LLC where he provides economic policy analysis for clients on electric transmission and power markets in pursuit of low-cost de-carbonization.  He serves as Executive Director of Americans for a Clean Energy Grid, Executive Director of the WATT Coalition, on the board of the Business Council for Sustainable Energy Foundation, on the Advisory Council for the Energy Systems Integration Group, on the Advisory Board of the National Regulatory Research Institute's Regulatory Training Institute, and on the DOE "Beyond LCOE" External Advisory Board.
Rob oversaw transmission and power market policy for the American Wind Energy Association from 2005 through 2016 as Senior Vice President for Government and Public Affairs, Interim CEO, and Policy Director. He was Economic Advisor to FERC Chairman Pat Wood III from 2001 to 2005, Senior Economist at PJM Interconnection in 1999 and 2000, Senior Associate at PG&E National Energy Group in 2000-2001, and an analyst at the FERC Office of Economic Policy, ICF Resources, the World Resources Institute, and the Lawrence Berkeley National Laboratory in the 1990s. He has testified many times before the US Congress, US Federal Energy Regulatory Commission (FERC), and state regulatory commissions.  He has served on advisory committees for the U.S. Department of Energy and the North American Energy Standards Board, on boards of a number of regional clean energy organizations, as Vice Chair of the Business Council for Sustainable Energy, and as Interim Executive Director of the Wind Energy Foundation (now Wind-Solar Alliance).
Rob has a Master of Public Policy (MPP) degree from UC Berkeley and a BA with Honors in Economics from Colby College.